မဂၤလာပါခင္ဗ်ာ....... DVD ဗီဒီယိုေခြ၊ သီခ်င္းေခြ စသည္ျဖင့္ တို႔ကို မိမိလုိခ်င္တဲ့ ဇာတ္ကား သီခ်င္းတို႔ကို ေခြမွတဆင့္ မိမိကြန္ပ်ဴတာတဲသို႔ အသံုးျပဳလိုတဲ့ Format ေျပာင္းၿပီး ထည့္သြင္းလို႔ရတဲ့
WinX DVD Ripper Platinum 7.0.0.66
ကို မွ်ေ၀ေပးလိုက္ပါတယ္... VCD ေခြေတြမွာဆို ကိုယ္လိုခ်င္တဲ့ သီခ်င္း၊ ဗီဒီယိုေတြကို ဒီအတိုင္း ဆြဲထည့္လိုက္လို႔ရပါတယ္ DVD ဖိုင္ဆိုရင္ မရေတာ့ပါဘူး DVD Ripper တစ္မ်ိဳးမ်ိဳးကို အသံုျပဳရမွာျဖစ္ပါတယ္.... ဒါေလးကေတာ့ converter လိုပါပဲ ေခြမွတဆင့္ ကြန္ပ်ဴတာသို႔ ေျပာင္းလဲေပးမွာ ျဖစ္ပါတယ္... အျမဲအသံုးျပဳႏိုင္ဖို႔အတြက္ Serial Key ပါ၀င္ၿပီး အေသးစိပ္သိလိုလွ်င္
http://www.winxdvd.com/dvd-ripper-platinum/
ကို Click ၿပီး မူရင္းထုတ္လုပ္တဲ့ဆိုက္မွာ ေလ့လာႏိုင္ပါတယ္... အသံုးျပဳလိုတဲ့ သူငယ္ခ်င္းမ်ားအတြက္ Sharebeast, Dropbox, Box, သံုးေနရာတင္ေပးထားပါတယ္ ယူသြားလိုက္ပါခင္ဗ်ာ......
WinX DVD Ripper Platinum 7.0.0.66 can rip the content of DVDs to all popular video formats such as AVI, MOV, FLV, WMV, MPEG, MP4, 3GP, etc. What's more, it also owns the ability of ripping different DVDs (including encrypted DVDs) to Sony PSP, Apple iPhone, iPod, iPad, iTouch, Apple TV, Zune, Mobile phone, etc.
This DVD ripper software supports multi-core CPU and is fully compatible with Windows 7. We promise WinX DVD Ripper Platinum is the fastest DVD ripping solution in the market. Besides converting DVD to regular video formats, 1:1 DVD copy enables you to backup your DVD with original video, audio and subtitles within only 5 minutes (the processing time also depends on your CPU and DVD driver speed).
WinX DVD Ripper Platinum fully supports normal DVDs, CSS protected DVDs, Sony ArccOS DVDs and all region 1-6 DVDs. Moreover, we are so proud to tell you that WinX DVD Ripper Platinum is the unique DVD ripping program which supports decrypting DVDs with the latest copy protection technology such as Transformers 2, Star Trek 2009, The Dark Knight, UP, WALL-E, The Proposal, District 9 etc.
Powerful Functions
Support ripping DVD video, extracting audio, grabbing screenshot and enable users to fully control output video quality or size by freely adjusting parameters.
Advanced Technology
Build in powerful and high speed encoding engine, support multi-core CPU, automatically detect and connect converted videos to portable devices and fully compatible with Windows 7.
Easy and Fast
WinX DVD Ripper Platinum is a one-click solution for DVD ripping. It is suitable for all levels of experienced users or even novices. And we promise it owns the fastest ripping speed.
Key Features of WinX DVD Ripper Platinum 7.0.0.66 Full + Serial:
Unique features:
1:1 DVD Copy without Quality Loss: Decrypt & copy DVD to PC with 100% original video, audio and subtitles within only 5 minutes – new.
If your original DVD's audio is out of sync with movie, the Intelligent A/V Synchronizer can help you solve the problem – new.
To avoid any kind of problems during conversion process, we offer you safe mode which can skip the problems and finish the whole conversion process more smoothly – new.
Enable to change interlaced scanning DVD movie to progressive scanning, make converted video with clearer image – new.
Multi-core CPU supported, which makes your conversion process much faster – new.
Batch rename all clips easily with "Renaming Template" before converting – new.
WinX DVD Ripper Platinum Overview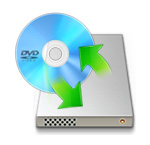 Feature-rich DVD Ripping Software
WinX DVD Ripper Platinum offers worry-free conversion of DVD to AVI (DivX/Xvid), MP4, MPEG, WMV, 3GP, MOV, FLV, DVD to WMP, iPhone/5, iPad/3/4/Mini, iPod, Apple TV, iTunes, Android, HTC, Samsung, Galaxy Tab/Note, Nexus 7, Kindle Fire, Surface, Lenovo, Huawei, Acer, PSP, etc.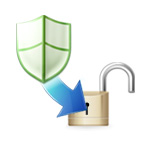 Bypass all Copy Protections & Region Locks
It provides breakthrough performance to access all DVD encryption technologies, including DVD CSS, region code, RCE, Sony ArccOS, UOPs, Disney X-project DRM. Besides, it is being continuously updated so as to handle all your DVD backup requirements for any new protected DVDs.
How to rip the latest protected DVD...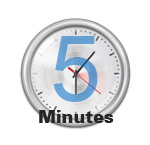 Clone DVD to ISO & Copy DVD
The built-in DVD copy feature supports 1:1 full DVD disc to ISO image clone. It also allows you to copy full title/main content of DVD to MPEG-2 file with lossless video quality and 5.1 Channel AC3/DTS Dolby audio. The whole process takes 5 minutes only! (the processing time also depends on your CPU and DVD driver speed.)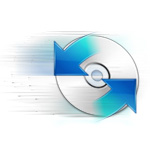 No.1 Fast DVD Ripping Speed
With this DVD converter, you can flexibly set CPU utilization. It also supports the newest CUDA, owns optimized configuring for i5 i7 CPU and Super Encode Engine based on MMX- SSE & 3DNow. Thus, you can convert feature-length DVD movies in a matter of minutes while keeping the videos looking crisp.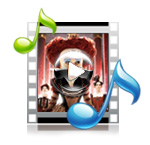 Enjoy Unmatchable Video Audio Quality
The embedded High Quality Engine and "Yadif Double Frames" De-interlacing Engine greatly improve the output video effect. On top of this, the adjustable bitrate and resolution parameters enable you to customize all output video and audio settings to balance the video quality and file size as you need.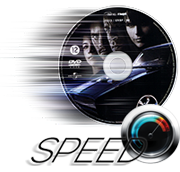 Rip DVD to iPhone/iPad/Android/Tab
Perfectly rip and backup
DVD to popular devices
, including iPhone/5/4S, iPad/3/Mini, iPod/5, Surface, Android, HTC, Samsung, Galaxy, etc. Plus, this program comes preloaded with a number of profiles for these devices. Users could also customize and save your own profiles.
WinX DVD Ripper Platinum 7.0.0.66
>>>
ၾကည့္ရန္
<<<
ဒီ Post ေလးကို

Like

လုပ္ေပးျခင္းျဖင့္ မိမိရဲ႕

FB

ေပၚမွာ

Post

ေလးေရာက္သြားမွာပါ ...